For most part Intel is absent from the mobile app world until now. The industry leader in making chips for wireless devices including mobile smartphones and other mobile devices is ARM Holdings. The success of ARM Holding is their high-powered chip architecture that is based on low-power use.
Intel is the world's biggest chipmaker and the power house for manufacturing chips for PCs. However, until now it failed to adopt its PC architecture to the needs of the low-power mobile devices. But over the next few months, Intel will release its Atom line of low-power chips for tablets and smartphones in the U.S., U.K., France, China, and India. Intel spent over $5 billion to develop fabrication plants to manufacture Atom chips.
Mobile smartphones are going through an explosion worldwide. It is estimated that a billion units will be in use by 2015. Smartphone sales will generate about $150 billion in 2014.
In April, first mobile phones with Intel inside rolled out in India by Lava International. Intel smartphone made by Lenovo and ZTE will be rolled out in China shortly. The France Telecom wireless carrier, Orange, will roll out Intel powered Santa Clara line in France, U.K. and the rest of Europe.
As comfortable leading strategic marketing as he is heading business development and sales, this online marketing guru is passionate about building startups, including one of his own, engage: BDR.
After graduating with a bachelor's degree in Business Administration and Marketing from California State University at Hayward, Ted Dhanik has spent much of his career successfully helping companies build, launch, and market their brands and products both on- and offline. With more than 15 years of experience in the online marketing and new media industries, Dhanik has held senior positions in many major web companies, including MySpace.com, LowerMyBills.com, and Nextag.com.
During what he considers a "fun ride," Dhanik worked at MySpace.com for five years developing strategic marketing plans, one of which was responsible for launching the company in its infancy in all major markets. While at MySpace, he also developed several major brands, including the MySpace Celebrity concept.
At LowerMyBills.com, the online marketing guru created and launched the firm's home equity product. He was also the reason the company's poorest performing product grew from $2 million a year to north of $50 million in the first year. Before LMB, Dhanik worked in business development at Nextag.com, where he helped the company grow into an industry heavyweight competing with companies like Lending Tree.
When it comes to online marketing, there really isn't much Dhanik can't do. Which is why, in 2007, Dhanik co-founded engage: BDR, a top-tier online display, video and mobile advertising network in West Hollywood, California. He currently serves as the president of the company and vice president of business development, overseeing (what else?) his specialties: strategic marketing, sales and business development, client relationship management, and content acquisition.
In May 2012, engage: BDR celebrated the launch of a new product, a real-time bidding platform called First Impression. The new product brings to the industry the first platform of its kind to allow advertisers to purchase inventory directly from publishers within the firm's network, instead of participating in ad exchanges. To learn more about Ted Dhanik or engage: BDR, please see the following links:
Are you ready to migrate your current website over to a new platform or perform a redesign and site relaunch? These steps can be great tools for moving your company forward but they can also cause significant headaches to your search engine ranking if they aren't done right. Working with an SEO company might be the best bet for ensuring that your rankings don't slip during a site overhaul; however, if you are going to do it yourself, you'll want to make sure you do these things to keep your search engine optimization campaign going strong:
Keep URLs the same. Search engines use the Uniform Research Identifier (URI) to identify content and pages on your website. If you make changes to your website, you'll still want the new or redesigned pages to map to existing URIs as much as possible – even if you have new or changed URLs.
Use 301 redirects. There will likely be some cases where you'll need to change URIs on your website during a site redesign or migration. In this case, you'll want to use a 301 redirect as a way to keep the popularity of your current link and transfer it over to the new link. Doing this can help you to avoid a major SEO hit.
by Pierre Zarokian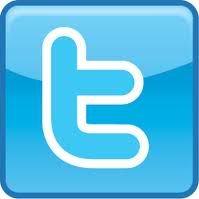 The popularity of Twitter has exploded in the past year. More people than ever are using it as a way to share information and connect with others around the world. Recent news events have highlighted just how powerful Twitter has become as a way for diverse groups of people to discuss news and events that are important to them.
The recent surge in Twitter's popularity highlights just how effective it can be as a business communications tool. Smart companies are leveraging the power of Twitter to spread their brands to increase customer loyalty and reach new customers. But creating and managing a Twitter account is not easy.
In order to be successful, you need to continually make new posts and interact with your Twitter fans.
So how can you do this while not letting your social media efforts overwhelm your marketing activities? The good news is that there are plenty of Twitter tools and automation services available which can help you manage your social networking campaigns.
In this article I will cover a list of top Twitter tools. However, before you start reading, I want to warn you that using some of these
automated tools to add massive numbers of followers in a short period of time may be against Twitter spam policies and may get your account shut down.
Although most of the tools have their own limits, I recommend using them conservatively. Some of the tools will also provide you a review/approval list before you actually add/remove any followers. This is a safer way, as it is more natural, so I do recommend that you try to use the tools that have this feature.
Here's a look at some of the best in key categories:
Follower Management Tools
Social Oomph:
Formerly TweetLater, this service should be part of any
Twitter user's tool kit. The free version of Social Oomph lets you perform tasks including:
Create and schedule tweets
Track Twitter keywords
Use bit.ly to shorten links
Automatically follow people who follow you
Unfollow people who unfollow you
Autorespond a  Direct Message to new followers
In addition, a paid version of Social Oomph is available for
$29.97 per month. This provides additional features like keyword following, RSS feeds, Facebook
connections and advanced keyword tracking.
Tweet Spinner:
The free version performs multiple functions:
Tweet creation and scheduling
Profile and design rotation
Management and archiving of Direct Messages and spam
Follower management, including keyword following and automatic unfollowing
For $20 a month, a paid version adds features such as location filtering and the ability to automatically follow your followers or
friends of your followers.
MarketMeSuite
MarketMeSuite is a mega suite with many features, including:
Desktop Management: Manage your complete Twitter account(s) from here
Keyword following and get following
Bit.ly URL shortening
Post to multiple accounts at once
Schedule Tweets
Update Facebook and many other networks using Ping.fm account
MarketMeSuite makes it public knowledge that they operate
"100% Twitter compliant."  MarketMeSuite does not offer a free version, but their basic plan starts at $5.99/month, which is almost free. However, I contacted the company and asked if they would be willing to offer any discounts specifically to the readers of this article and they agreed to provide a one year membership for $29.99 at the following URL: http://www.marketmesuite.com/2011special.
Tweet Adder
Follows up to 400 users a day for a one-time lifetime fee of $55
Keyword following and geo following
Unfollow those that don't follow you back
Tweet from RSS Feeds
Autorespond a  Direct Message to new followers
Tweep Follow
Follow 2000 users for $19 a month
RSS Feeds
You can use RSS feeds to populate your Twitter feed with news stories from various sources that are relevant to your audience. The RSS feeds can also include posts from your personal or business blogs.
Free RSS Feed Tools:
TwitterFeed.com
TwitterLive.net
Paid RSS Feed Tools:
Social Oomph Professional
Tweet Adder
Background Creators
Adding unique backgrounds makes your Twitter feed stand out from the generic users. You can also rotate backgrounds to keep things fresh. Several sites will help you with this process.
Twitbacks.com: Free service, but you need to pay $5 to remove their logo
Twitrbackgrounds: Professional service for $89
Mytweetspace: Professional service for $89
Twitter-Images.com: Professional service for $79
Desktop Management
Desktop Twitter publishing tools often give you more control over your postings than if you use the Twitter.com page. Here are the top ones:
TweetDeck: Allows you to post and perform Tweet scheduling. Available for the iPhone, iPad, Android and Chrome.
HootSuite: Performs keyword monitoring along with Tweet scheduling. Available for the iPhone, iPad, Android and Chrome.
MarketMeSuite: See details under Follower Management Tools.
Trillian: This IM software also has Twitter interface.
Monitoring and Alerts
You can use a variety of tools to monitor for your brand, company name, personal name or any keyword. Here are my recommendations:
Google Alerts (use the real-time setting to monitor Twitter)
Social Oomph
Tweet Alarm
Twilert
HootSuite
Radian 6 (fee-based)
URL Shorteners and Trackers
With only 140 characters available, space is everything on
Twitter. URL shorteners turn long URLs into just a few characters. There are
many URL shorteners out there, but I am only going to recommend you two, because
they offer clickthrough tracking.
bit.ly
goo.gl (by Google)
ABOUT PIERRE ZAROKIAN
Pierre Zarokian is the CEO/President of Submit Express, a leading search engine marketing company. Pierre Zarokian in an expert in SEO, Social Media and Reputation Management and has written numerous articles on these subjects and regularly speaks at industry trade shows such as events by Influence People and AffCon.
Launched in 1998, Submit Express has been ranked as the #1 SEO firm by Website Magazine and has been one of the fastest growing companies ranked by INC5000 three times (2007-2009) and by FAST 500 twice (2008-2009). Submit Express also provide content writing services from their sister website iClimber.