Computers
Santa Ana is one of the most populous cities in California and can be described as a progressive location evidenced by the number of corporate headquarters in the area. That's why presentations, activities, and events that require computers are not uncommon here. Laptop rental in Santa Ana is quite a common business. Many in the city offer computer and related rental services.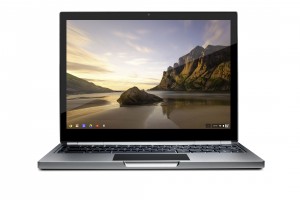 But how do you know which company to choose if you plan to rent laptops or computers? What are the important things you should check? The following pointers should help you come up with a good decision:
Search and compare. Obviously, the first thing you need to do is to find a company that can provide what you need. An online search should be a good start although you may also call your friends and acquaintances for recommendations. As much as possible, find companies that are close to your location or the venue where the laptops will be used. After you gather a list of options, do comparisons based on the specs and prices. Of course, you need to find the ones that meet your requirements available at the best rates.
Inquire and inspect. It's not enough to simply do your research and comparisons based on specs written on paper or published online. You also have to ascertain that the laptops you will be renting work as advertised. You particularly need to do inspections or tests if you intend to rent several units that will be used for important activities like conferences or business presentations. You need to know if they can operate as expected (no slowdowns or random shutdowns). You may also want to examine if they are physically presentable if you will be using them as "kiosks" for clients and customers. Moreover, you have to spend some time and effort to learn about the reputation or track record of the companies you are considering.
Know your rights and obligations. Always be acquainted with the terms and conditions of the rental. You have to know what you can demand from the company and what you will be liable with. Of course, you will have to choose the company that offers favorable terms like the privilege of demanding urgent malfunctioning unit replacements, permission to install new software on your own, and custom services like additional projectors or a technician to oversee the laptops in use.
Watch out for "bonus" services – Many companies will want to differentiate themselves from others through complimentary or bonus services such as free deliveries or supplying backup laptops or related peripherals and accessories. You may want to consider these when you make a decision. Just be sure to ascertain that these bonus services are not meant to camouflage poor service quality.
Renting laptops in Santa Ana is essentially similar to how laptop rentals in other parts of California or in most of the United States. You just need to be mindful of the choices you make. Compare your options. Be aware of the terms and conditions. Lastly, be sure to inspect the items you will be renting to make sure that they are in good working condition and that no issues may be encountered when you already need them.
A performance test is critical during the early stages of developing your application product. It is important so that you can find and fix any serious problems before releasing your product to the public. This will help save you money in the end. Hiring a professional testing service can ensure that your application goes through comprehensive testing so that it can perform perfectly. Although there are platforms that allow you to run these tests on your product yourself, having an experienced and knowledgeable testing service can be extremely helpful.
A testing service will have the skills and software to provide you and your product with comprehensive testing. They will be able to perform a number of exams that will allow you to understand how your product is functioning. They will identify fault in its structure that will cause it to perform poorly. These tests will also let you know threshold limits and response times. If your application is downloading slow, you will be able to understand why. Professionals can tell you why your product might run slowly with heavy users. This type of stress testing tells you what will happen under real situations.
There are a number of things that can provide a bad experience to users. Running website load testing will let you know loading speeds. Users today do not have the patience to sit around and wait for a slow loading product, or a product that crashes. With web performance testing, you will be able to fix this before you provide users with a faulty product. There are sometimes other small issue, which a professional will be able to spot right away. Those things range from spelling errors to bad links. All of these simple mistakes can turn users off immediately. It will be important that your product represent you or your company in a positive light. A badly performing product can give you a bad reputation.
To have a quality product it takes a team of experts. Find a testing firm that has years of experience in the business, and knows how to spot problems so that you can have the perfect application product. A team of testing experts doesn't have to cost you a lot of money. You can find technicians easily on the internet. Many times you can take bids on your project so that you can find a testing firm that is the most cost-efficient. To compete in today's technology market, you must be able to provide users with a near perfect product.
Find out more about Tech Blogs.
When millions of people hit your app at once, it needs to perform like a rock star. Accelerate mobile app testing and do it at scale – at an affordable price with SOASTA Mobile Performance Testing.
There are many businesses that split their offices between Orange County and Los Angeles and there are some excellent options in the IT consulting world to suit their needs. The it community is a large one and parsing through the various options for an area such as computer services orange county can be a daunting task, but one with great reward. There should be a synergy between a good it consultant and the company whose needs they are assessing and to which they then create solutions. The hallmark of a good it consulting firm is their ability to understand a business's needs, and quickly. The faster the better, thus avoiding any loss of company productivity even during larger it restructuring within a company. It companies in Los Angeles can sometimes miss the mark and a change can become necessary.
The circumstances that can create an atmosphere of change within a company are myriad, but there can be hesitation on the part of a business to make a change. Change is often tough, and it can be sometime that seems to be more bother than benefit, but that should never be the case in Los Angeles computer support. The good consultants are able to facilitate quick, seamless transitions between your old and new consultants, leaving your business in a position of success by demanding your it firm be a perfect fit, not just one that is good enough. The bar should be set high for a working relation between an it consultant and your business' needs.
The amount of internet technology that is present in today's society is honestly astounding. One of the biggest emerging fields of the past decade is IT consulting, the practice of hiring companies to come into your own company to perform tech related jobs while not actually hiring and managing them for full time positions. Los Angeles IT consulting is one of the biggest hot spots for this type of trade, as is any big city. There are large numbers of companies that need network support Orange County but fortunately there are a number of great companies that would love to come to the rescue.
There are lots of different jobs around the office that an IT consultant might be able to assist with. One example is making sure the computer network in the office is both secure and working. This helps for inter-office communication and functions such as printing and sharing files.
Some IT companies even have a web design section and are available to create graphics, logos, web pages, web systems, and newsletter applications for your company. Not only do IT consultants help with in-office activities, they have a great deal of impact on the marketing of a company as well.
If you happen to be in the Los Angeles area you might try a Google search of "Los Angeles computer networking" to see what companies are available in your area. There is a good chance that they will all have multiple ratings that will assist your company in your choice.
There are many Los Angeles IT companies that you can contact if you need to use any of their services. To complete IT jobs properly, a certain level of expertise and knowledge is required. The experts that work for many companies have years of experience, and therefore are highly qualified to complete the task for you. If you are in Los Angeles and have any IT problems that you need sorting out, there are companies that are available to help you.
If you live in Los Angeles and are looking for companies that offer computer networking, Los Angeles computer service businesses will be able to complete the job. People always want somebody with expertise to do the job for them, as they feel comfortable knowing that they can trust a professional. You should aim to find a company that will work closely with their clients to ensure that you are satisfied when the task is finished.
Many computer companies in Los Angeles offer various services for large businesses, smaller businesses and individuals. As with anything, you can find somebody who will be able to help you with whatever aspect of computing you are having trouble with. If you are experiencing any technical difficulties, you can always contact a Los Angeles computer consultant who can offer support. You should look for somebody that cares about making sure that the job is done properly. There are many high qualified professionals who are excellent at what they do and aim to make their customers happy.
When security and safety needs are called into question, it is necessary to have dependable, reliable, and cost effective way to better protect yourself, your family, and/or your business. Whether you need discreet or non discreet surveillance, it is important to purchase quality devices. New advances in this technology allow government agencies, law enforcement groups, detectives and others in need of spy gear to stay up to date on the latest apparatuses available to best fix their needs. For instance, the latest technology reveals motion activated hidden cameras and spy cams, night vision hidden spy cameras, and infrared LED security surveillance cameras and surveillance systems.
All of this spy and surveillance gear can be easily installed by security system companies and can be modified or specific use. For instance, these cameras can be camouflaged as part of an air purifier or installed into an ash tray. Other hidden cameras may be installed into a covert backpack, briefcase, or baseball cap.
Even commonplace EXIT signs, emergency lights , and smoke alarms can have these spy cameras installed to them. When deciding which company to buy from, consider those that use CCD and CMOS lenses. These are rated the best quality lens for a spy hidden camera product. Whatever your reasons for purchasing spy gear, be sure to do your research so you know that what you are purchasing will provide you with quality data and will function correctly in all circumstances.
It seems that notebooks are getting thinner and thinner these days. When Apple introduced the MacBook Air it instantly became a hit. I am a huge fan of it and love the thinness. Then came the iPad, which also revolutionized the industry.
Couple of weeks ago the Steve Jobs, the founder and CEO of Apple, had a presentation and asked the audience "what would happen if an iPad and a MacBook Air hooked up?" The result is the new MacBook Air. This would be very interesting, basically imagine a Laptop that has touchscreen capabilities. There has been rumors of the new MacBook Air with screen sizes of 13.3 inches and 11.6 inches respectively. While the new MacBook will have many upgraded features, such as better battery life, that is not the subject of our article.
So it seems that the future for laptops will be to get thinner, offer longer battery lives and more features and making the touch sensitive screens a standard.
If you are looking for a Los Angeles computer consulting company, you will be surprised that there will be a few that can help both small and large businesses with their IT needs.
As some organizations do not have their own in-house technical support in place, they normally look for solutions from companies that offer IT services when the need for IT outsourcing (due to the lack of resources and in some cases, for cost cutting) and technical support arises.
Whether one is looking for tech support Los Angeles or for IT services Long Beach, you will be able to pick from the lot as there are several located in these areas that will cater to your needs by providing you cost-effective and tailored IT solutions for your business.
Once you decide on an IT service provider, you can stay focused on the most important aspects of your business without having to worry about the backend (although, important) part of the business. Not only will the transition from your old IT provider to the new one be smooth, but will give you access to newer business technologies that can give you value for money.
What is most important is that you find a consulting company that understands your business needs as well as is able to provide you the right staff that will add value to your business.