by Pierre Zarokian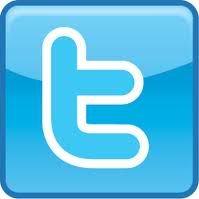 The popularity of Twitter has exploded in the past year. More people than ever are using it as a way to share information and connect with others around the world. Recent news events have highlighted just how powerful Twitter has become as a way for diverse groups of people to discuss news and events that are important to them.
The recent surge in Twitter's popularity highlights just how effective it can be as a business communications tool. Smart companies are leveraging the power of Twitter to spread their brands to increase customer loyalty and reach new customers. But creating and managing a Twitter account is not easy.
In order to be successful, you need to continually make new posts and interact with your Twitter fans.
So how can you do this while not letting your social media efforts overwhelm your marketing activities? The good news is that there are plenty of Twitter tools and automation services available which can help you manage your social networking campaigns.
In this article I will cover a list of top Twitter tools. However, before you start reading, I want to warn you that using some of these
automated tools to add massive numbers of followers in a short period of time may be against Twitter spam policies and may get your account shut down.
Although most of the tools have their own limits, I recommend using them conservatively. Some of the tools will also provide you a review/approval list before you actually add/remove any followers. This is a safer way, as it is more natural, so I do recommend that you try to use the tools that have this feature.
Here's a look at some of the best in key categories:
Follower Management Tools
Social Oomph:
Formerly TweetLater, this service should be part of any
Twitter user's tool kit. The free version of Social Oomph lets you perform tasks including:
Create and schedule tweets
Track Twitter keywords
Use bit.ly to shorten links
Automatically follow people who follow you
Unfollow people who unfollow you
Autorespond a  Direct Message to new followers
In addition, a paid version of Social Oomph is available for
$29.97 per month. This provides additional features like keyword following, RSS feeds, Facebook
connections and advanced keyword tracking.
Tweet Spinner:
The free version performs multiple functions:
Tweet creation and scheduling
Profile and design rotation
Management and archiving of Direct Messages and spam
Follower management, including keyword following and automatic unfollowing
For $20 a month, a paid version adds features such as location filtering and the ability to automatically follow your followers or
friends of your followers.
MarketMeSuite
MarketMeSuite is a mega suite with many features, including:
Desktop Management: Manage your complete Twitter account(s) from here
Keyword following and get following
Bit.ly URL shortening
Post to multiple accounts at once
Schedule Tweets
Update Facebook and many other networks using Ping.fm account
MarketMeSuite makes it public knowledge that they operate
"100% Twitter compliant."  MarketMeSuite does not offer a free version, but their basic plan starts at $5.99/month, which is almost free. However, I contacted the company and asked if they would be willing to offer any discounts specifically to the readers of this article and they agreed to provide a one year membership for $29.99 at the following URL: http://www.marketmesuite.com/2011special.
Tweet Adder
Follows up to 400 users a day for a one-time lifetime fee of $55
Keyword following and geo following
Unfollow those that don't follow you back
Tweet from RSS Feeds
Autorespond a  Direct Message to new followers
Tweep Follow
Follow 2000 users for $19 a month
RSS Feeds
You can use RSS feeds to populate your Twitter feed with news stories from various sources that are relevant to your audience. The RSS feeds can also include posts from your personal or business blogs.
Free RSS Feed Tools:
TwitterFeed.com
TwitterLive.net
Paid RSS Feed Tools:
Social Oomph Professional
Tweet Adder
Background Creators
Adding unique backgrounds makes your Twitter feed stand out from the generic users. You can also rotate backgrounds to keep things fresh. Several sites will help you with this process.
Twitbacks.com: Free service, but you need to pay $5 to remove their logo
Twitrbackgrounds: Professional service for $89
Mytweetspace: Professional service for $89
Twitter-Images.com: Professional service for $79
Desktop Management
Desktop Twitter publishing tools often give you more control over your postings than if you use the Twitter.com page. Here are the top ones:
TweetDeck: Allows you to post and perform Tweet scheduling. Available for the iPhone, iPad, Android and Chrome.
HootSuite: Performs keyword monitoring along with Tweet scheduling. Available for the iPhone, iPad, Android and Chrome.
MarketMeSuite: See details under Follower Management Tools.
Trillian: This IM software also has Twitter interface.
Monitoring and Alerts
You can use a variety of tools to monitor for your brand, company name, personal name or any keyword. Here are my recommendations:
Google Alerts (use the real-time setting to monitor Twitter)
Social Oomph
Tweet Alarm
Twilert
HootSuite
Radian 6 (fee-based)
URL Shorteners and Trackers
With only 140 characters available, space is everything on
Twitter. URL shorteners turn long URLs into just a few characters. There are
many URL shorteners out there, but I am only going to recommend you two, because
they offer clickthrough tracking.
bit.ly
goo.gl (by Google)
ABOUT PIERRE ZAROKIAN
Pierre Zarokian is the CEO/President of Submit Express, a leading search engine marketing company. Pierre Zarokian in an expert in SEO, Social Media and Reputation Management and has written numerous articles on these subjects and regularly speaks at industry trade shows such as events by Influence People and AffCon.
Launched in 1998, Submit Express has been ranked as the #1 SEO firm by Website Magazine and has been one of the fastest growing companies ranked by INC5000 three times (2007-2009) and by FAST 500 twice (2008-2009). Submit Express also provide content writing services from their sister website iClimber.