Twitter
by Pierre Zarokian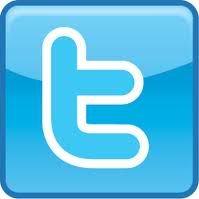 The popularity of Twitter has exploded in the past year. More people than ever are using it as a way to share information and connect with others around the world. Recent news events have highlighted just how powerful Twitter has become as a way for diverse groups of people to discuss news and events that are important to them.
The recent surge in Twitter's popularity highlights just how effective it can be as a business communications tool. Smart companies are leveraging the power of Twitter to spread their brands to increase customer loyalty and reach new customers. But creating and managing a Twitter account is not easy.
In order to be successful, you need to continually make new posts and interact with your Twitter fans.
So how can you do this while not letting your social media efforts overwhelm your marketing activities? The good news is that there are plenty of Twitter tools and automation services available which can help you manage your social networking campaigns.
In this article I will cover a list of top Twitter tools. However, before you start reading, I want to warn you that using some of these
automated tools to add massive numbers of followers in a short period of time may be against Twitter spam policies and may get your account shut down.
Although most of the tools have their own limits, I recommend using them conservatively. Some of the tools will also provide you a review/approval list before you actually add/remove any followers. This is a safer way, as it is more natural, so I do recommend that you try to use the tools that have this feature.
Here's a look at some of the best in key categories:
Follower Management Tools
Social Oomph:
Formerly TweetLater, this service should be part of any
Twitter user's tool kit. The free version of Social Oomph lets you perform tasks including:
Create and schedule tweets
Track Twitter keywords
Use bit.ly to shorten links
Automatically follow people who follow you
Unfollow people who unfollow you
Autorespond a  Direct Message to new followers
In addition, a paid version of Social Oomph is available for
$29.97 per month. This provides additional features like keyword following, RSS feeds, Facebook
connections and advanced keyword tracking.
Tweet Spinner:
The free version performs multiple functions:
Tweet creation and scheduling
Profile and design rotation
Management and archiving of Direct Messages and spam
Follower management, including keyword following and automatic unfollowing
For $20 a month, a paid version adds features such as location filtering and the ability to automatically follow your followers or
friends of your followers.
MarketMeSuite
MarketMeSuite is a mega suite with many features, including:
Desktop Management: Manage your complete Twitter account(s) from here
Keyword following and get following
Bit.ly URL shortening
Post to multiple accounts at once
Schedule Tweets
Update Facebook and many other networks using Ping.fm account
MarketMeSuite makes it public knowledge that they operate
"100% Twitter compliant."  MarketMeSuite does not offer a free version, but their basic plan starts at $5.99/month, which is almost free. However, I contacted the company and asked if they would be willing to offer any discounts specifically to the readers of this article and they agreed to provide a one year membership for $29.99 at the following URL: http://www.marketmesuite.com/2011special.
Tweet Adder
Follows up to 400 users a day for a one-time lifetime fee of $55
Keyword following and geo following
Unfollow those that don't follow you back
Tweet from RSS Feeds
Autorespond a  Direct Message to new followers
Tweep Follow
Follow 2000 users for $19 a month
RSS Feeds
You can use RSS feeds to populate your Twitter feed with news stories from various sources that are relevant to your audience. The RSS feeds can also include posts from your personal or business blogs.
Free RSS Feed Tools:
TwitterFeed.com
TwitterLive.net
Paid RSS Feed Tools:
Social Oomph Professional
Tweet Adder
Background Creators
Adding unique backgrounds makes your Twitter feed stand out from the generic users. You can also rotate backgrounds to keep things fresh. Several sites will help you with this process.
Twitbacks.com: Free service, but you need to pay $5 to remove their logo
Twitrbackgrounds: Professional service for $89
Mytweetspace: Professional service for $89
Twitter-Images.com: Professional service for $79
Desktop Management
Desktop Twitter publishing tools often give you more control over your postings than if you use the Twitter.com page. Here are the top ones:
TweetDeck: Allows you to post and perform Tweet scheduling. Available for the iPhone, iPad, Android and Chrome.
HootSuite: Performs keyword monitoring along with Tweet scheduling. Available for the iPhone, iPad, Android and Chrome.
MarketMeSuite: See details under Follower Management Tools.
Trillian: This IM software also has Twitter interface.
Monitoring and Alerts
You can use a variety of tools to monitor for your brand, company name, personal name or any keyword. Here are my recommendations:
Google Alerts (use the real-time setting to monitor Twitter)
Social Oomph
Tweet Alarm
Twilert
HootSuite
Radian 6 (fee-based)
URL Shorteners and Trackers
With only 140 characters available, space is everything on
Twitter. URL shorteners turn long URLs into just a few characters. There are
many URL shorteners out there, but I am only going to recommend you two, because
they offer clickthrough tracking.
bit.ly
goo.gl (by Google)
ABOUT PIERRE ZAROKIAN
Pierre Zarokian is the CEO/President of Submit Express, a leading search engine marketing company. Pierre Zarokian in an expert in SEO, Social Media and Reputation Management and has written numerous articles on these subjects and regularly speaks at industry trade shows such as events by Influence People and AffCon.
Launched in 1998, Submit Express has been ranked as the #1 SEO firm by Website Magazine and has been one of the fastest growing companies ranked by INC5000 three times (2007-2009) and by FAST 500 twice (2008-2009). Submit Express also provide content writing services from their sister website iClimber.
You've been having a great run so far with your Twitter marketing campaign, but what if your account were shut down, right out of the blue, and with no prior warning? Yikes! Such circumstances certainly spell terrible news, yet they are still an all-too-familiar experience for a growing number of Twitter users, and most especially among the marketing set. The niceties and not-so-niceties of this profession are fraught with particularly explosive components in terms of things that can catch the gaze of alert, eagle-eyed censoring/quality-control authorities. Start up your creativity so that you can continue to make use of these components, but in ways that will not get you in trouble.
More specifically, the accounts of marketers are more prone to being closed because they are the group of individuals most likely to do such thing as: (1) post duplicate updates, (2) put up links with no additional (personal) information, and (3) start following or unfollowing at massive paces. A fourth tweeting behavior that will get you in trouble (read: get your account suspended) is not abiding by the Digital Millennium Copyright Act — but the perils of this last faux pas are more equitably distributed among the Twitter populations. Either way, you don't want to be caught violating any part of this long treatise that was ever so neatly typed up back in the depths of 1998.
So what is it about marketers' profession that sets them up so patly for a censoring spree from the powers-that-be of internet sociability? For starters, it's that singular profession's demands for massive outreach. Staying truly connected is tough, everybody knows that, but marketers don't just want to connect with loads of people — marketers also want to engage these people in ways that make them willing to spend money or effort on the cause the marketer is most currently championing. It's certainly a tough order, but these are not folks who easily back away from a challenge.
If you're in marketing, use Twitter, and don't want to end up with a lost account, keep in mind the four points made above. You're ingenuity is the limit when it comes to social media outreach, but don't overstep any legally established lines.
There's no doubt that Twitter is on the up-and-up and will remain that way for some time to come; it's simply become rather entrenched in people's online and offline lives. If you want to join in but are unsure of how to get started — or keep going — you can hire a service like that offered by iClimber to fix any Twitter woes. iClimber can open a Twitter account for you, if you're still without one, and create the twitterings (posts or tweets) that will generate buzz for your business. Welcome to the brave new world of Twitter marketing.
A well-managed Twitter account is an excellent tool for building an engaged constituency of brand followers. If it works for the politicians it can work for you. The service offered by iClimber can get you 40 to 150 monthly Twitter postings (you can ask them about the posting frequency most beneficial to your business) about industry news and links to your website and press releases. Your Twitter account will promote your business and name to new customers and increase the flow of visitors to your site. Start using Twitter to improve your search engine ranking and overall brand visibility.
If you are new to Twitter marketing, you may be confused by the strange symbols and references that are used. But there is a simple explanation to this. It all makes sense when you consider that Twitter was initially conceived with SMS in mind. This meant that a character limitation had to be put in place which in turn left very little space to do other functions.
The @ – The "@" symbol is used to draw attention to a user. For example, @Harry Johnson accidentally squirted ketchup all over himself at Disney world today. However, you should note that this is used in a broadcast sense. If you need to talk to Harry privately, just send him a direct message.
The RT – "RT" is used as courtesy to others. Let us say that you saw an interesting post from one of your friends and want to post it to your own followers. But you also want to give credit to the person who originally posted it as well. This is where you use "RT" and the "@" symbol. Using the previous example this would be posted as, RT @Harry Johnson accidentally squirted ketchup all over himself at Disney world today.
The # – The "#" or hash tag is used to draw attention to words and help with filtering. This way, you can have one channel that shows you Tweets that you are really interested in and think are important. Using the previous example this would look like, @Harry Johnson accidentally squirted ketchup all over himself at #Disney world today. So everyone who is following you and is interested in Disney will see this message in their filters.
If you need further help in twitter marketing and promotion , we recommend hiring a company like iClimber, who specializes in social media marketing services.
Not every business can afford to be online and in some cases they don't need to at all. But that doesn't mean that they will not appreciate any extra advertising and promotions. It may sound surprising, but if you think about it social media marketing can indeed be used to promote a non-online business. Let us look at what Twitter can do for a bricks-and-mortar store.
1. Hold a contest via Twitter. Pick a product you want to promote and advertise in the store window that this product is the prize of a Twitter contest. The rules of the contest should be simple. Tell the people that all they have to do is become a follower of the store on Twitter and make a Tweet about the store. You can now see where this will lead to. Not only are you increasing your offline opt-in list, you are also getting some free publicity for your store every time one of your followers Tweet about you. Keep the promo going for a month before you hold the draw.
2. Dish out code words. Once again pick a product and using your store front, advertise that discounts will be given to those who use a code word when making a purchase on that promoted product. Let the people know that the code word will be Tweeted on a certain day of the week. You will be surprised at the number of people who start following you.
3. Mass Tweeting. Don't overdo this, but this method will give you lots of attention very fast. Hold a contest for the most Tweets about your store. If you offer a decent enough prize, you will have a flood of advertising on your behalf flowing out on the social media circuit.
4. Build followers. In order for Twitter marketing to work effectively, you need to have a lot of followers. How do you build followers? First way it to post on regular basis, so people that like what you post will start following you. Second way is to follow people who think will be interested in following you and hopefully they follow you back. Your could use some twitter tools that can automate some of these tasks, or you could also higher a company like iClimber that does twitter marketing and promotion services.
The advent of Twitter's @anywhere service and Facebook's "like" button, are driving home the point that that social media is crucial for a website's success. This means that website's should be, more than ever, social media friendly.
There are a few ways in which this can be achieved.
1. The main page of the website is where users spend most of their time. Take advantage of this and place links to your Facebook, LinkedIn, Twitter and other profiles. If you don't have any of these for some reason, get them immediately.
2. Have a blog. Don't worry about having to get a web designer to create one; there are many readymade blogs out there on the web. The main reason for having one is that you can implement an RSS feed. RSS feeds allow syndication of information. Many users subscribe to RSS feeds and in turn distribute the information they find there via links. Incorporate your RSS feed into your website. If you need help creating a professional blog, take a look at iClimber's blog design services.
3. Turn the blog into a business blog. This needs some work, especially in the form of updates. Having a consistent, daily update will increase your reputation and facilitate more interaction with your visitors. Always reply to any comments that you find there as it will help you form relationships.
4. Reduce the clutter on the site and make it mobile friendly. This does not mean that you have to develop separate pages or develop iPhone apps. Just ensure that it will load up fairly fast on a phone browser.
If you need any further professional help in social media marketing services, we highly recommend you take a look at iClimber.com
Since Twitter launched in 2006 the company has been trying to figure out ways to make money. Traditional advertising has been thought about though not very seriously. It is generally considered that this form of advertising would only drive away the fan base. Now, Twitter has come up with an interesting method to generate revenue – Promoted Tweets.
Promoted Tweets are supposed to be normal Tweets by businesses and organization that will be highlighted. They are expected to appear at the top of search result, much like the sponsored links that appear atop Google's search results. However there is a condition attached to promoted tweets. They will be removed if there is insufficient re-Tweeting or if there are no replies. Currently big players like Starbucks and Red Bull among other have already geared up to use this new method of marketing.
The big question here is, "will it work?" Twitter users are notoriously finicky and may reject advertising even on this level. If users enter the service in a complaining mood (because they know they will see ads) then the service will surely face doom. This is something that Twitter and the advertising companies will have to watch closely and respond to.
However, if this fails Twitter will have to work really fast to come up with a revenue generating plan. Even though it is unfair by users to expect the service to be free forever, that is exactly what has contributed to its success. Unfortunate as this is, that is the tightrope that Twitter has to walk in order to maintain its dominance in the online world.
If you need professional help in twitter marketing and promotion, we recommend looking at iClimber.
Twitter is the latest sensation in online communication. Twitter allows users to post short blogs about what they are doing at the moment or what they are feeling, this allows people to stay in contact with each other on a much more personal level. Although most people use Twitter as a way to stay in contact there are those people who are looking to branch out and make more friends and followers, as long as you follow these basic tips you will have no problem accomplishing just that.
First off you want to have an attractive profile. I would suggest creating your own custom background that represents who you are. You can do this by following the basic guidelines on Twitter and uploading a picture that is the correct size that you believe best represents you while still looking attractive to those just browsing accounts.
Now that your profile looks attractive you want to have a profile picture that represents you. A good profile picture will capture you in your element, a picture of you when your hanging out with friends or on the computer. There are thousands of people who take a still photo of themselves in the bathroom mirror, so try and be a little bit more unique with your profile picture.
With all the pictures and overall look going good with your profile there is another thing you ca do to get more followers on Twitter, this method involves you bio information. What you put about yourself represents who you are and is the only information broadcast about you so try and make it interesting while staying true to yourself.
Overall if you are looking to get more followers on Twitter you have to make your profile look attractive while still staying true to who you are in real life.